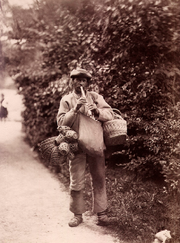 Jeremiah Thomas
Groundskeeper for Romlain Green for seven years after the events of the 1867 slaying of the Liposki family forced him to find a new position. Investigation into his involvement with the slaying of five of the Liposki family members found him free of any involvement. Some still believe that he - not Eija Berglund - was the murderer that evening, but nothing has shown this to be the case as of this entry.
Ad blocker interference detected!
Wikia is a free-to-use site that makes money from advertising. We have a modified experience for viewers using ad blockers

Wikia is not accessible if you've made further modifications. Remove the custom ad blocker rule(s) and the page will load as expected.