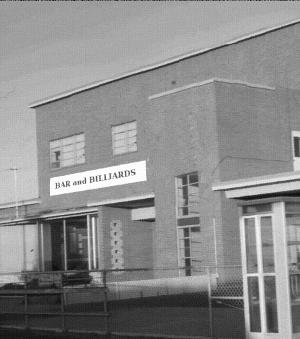 Bar and Billiards is a popular hang out along the docks. It opened in 1913 as Telly's. A rough bar that the fishermen and dock workers would frequent.
During Prohibition Telly's became a restaurant. Although it was rumored that the owners did operate a speak easy and ran alcohol from the location.
When Prohibition ended. Telly's returned to a bar.
In 1949, Telly's was sold to a new owner that added the pool tables to a new extension. During the 1950's Bar and Billiards became a popular place for the troubled youth of Maundbury.